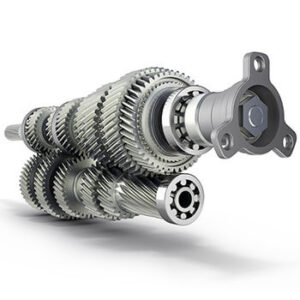 We all know that our vehicle's transmission is important, but what does it actually do? Basically, your transmission takes the power from your engine and transfers it to the wheels so that you can get where you want to go when you want to be there. Without your vehicle's transmission being able to work in conjunction with your engine, your vehicle wouldn't be able to get anywhere anytime soon. On top of that, a vehicle's transmission is incredibly complex which means it needs the care of an expert technician to service and repair it.
Transmission Service
Whether you drive a vehicle that has a manual transmission or an automatic transmission, servicing your transmission on a timely basis will help to preserve its integrity and performance.
Manual transmission are known for being able to last longer with less maintenance than their automatic counterparts. However, that doesn't mean that they never need to be serviced. With manual transmissions, the clutch goes through a lot of work and pressure and needs to be inspected and serviced regularly. On top of that, your transmission fluid should be inspected on a regular basis as well as your entire system.
Transmission Repair
When you are looking for transmission repair in Flagstaff, AZ, Ascot Automotive is the absolute best in the business. Our ASA certified technicians are dedicated to customer satisfaction and that starts with providing top quality repairs. Whether it is a minor issue or a major problem, Ascot Automotive is here to help.
Jasper Transmission Replacement
Occasionally, a transmission is simply beyond repair and there is no way around it. When this happens, we believe in only using the best parts on the market and when it comes to transmission, that means a Jasper transmission. When you choose Ascot Automotive for transmission replacement, you can rest assured knowing that you are getting the best of the best.